A group of corona deniers and vaccine protesters entered the Slovenian state television RTVS building on Friday evening.
Lubljana – A group CoronaDefenders of the vaccine and protesters in the building of the Slovenian state television late Friday evening RTVS Infiltrated.
They asked the broadcaster to comment on the matter. The Police The Slovenian news agency STA reported on Saturday that it had immediately ended the attack and arrested 20 intruders in the station's news studio.
"This is an unacceptable attack on the media, the press and democracy," said Manika Genesic Ambrosic, the station's news editor.
Slovenia's press association DNS said the incident was only the "tip of the iceberg" in a "hate campaign" by the government of Prime Minister Jenz Jansa against the media.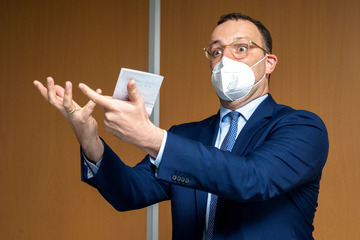 Television director Andrzej Gro Watmak described the incident as "a vicious attack on our media company" and announced more security measures.
Corona protesters have been protesting in front of the TV building for four months, harassing staff there.
The problem is that the area in front of the TV building is public land, so protesters have the right to gather there, Whatmuk said.
The STA said a movement led by Ladislav Troha, a former military officer in the 1991 Slovenian War of Independence, was behind the incident.
In Slovenia, the number of new corona infections in the last 14 days was 257.3 per 100,000 population. 50.8 percent of Slovenes have full vaccine coverage.
"Social media maven. Amateur food buff. Pop culture trailblazer. Tv ninja."